BUZZ    The most common noise encountered by guitarists
SOUNDS LIKE    "brrrrrrrrrr", like a chain saw
---
Guitar Noise Manual    by PedalSnake®
.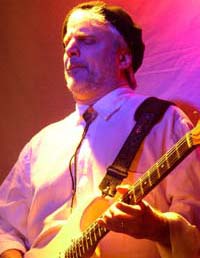 Jody Page, PedalSnake's inventor and lifelong pro guitarist, is an electrical engineer (a member of NASA's Space Foundation Hall of Fame, no less) with special training in electrical noise.  In the Guitar Noise Manual, Jody starts by breaking down guitar rig noise into 6 types:
1)  BUZZ   2)  HUM   3)  HISS   4)  DIGITAL NOISE (WHINE)     5)  POWER SUPPLY NOISE   6)  CABLE MICROPHONICS
For each noise, Jody explains its causes, then offers a targeted set of solutions.  Also included are several helpful articles on general best-practices for noise reduction.
.
---
Dealing With BUZZ
Contents
How Is BUZZ Getting Into Your Rig?
Does it Go Away When You Turn Your Guitar Down?
If it DOES (go away when you turn your guitar down)

1.  Light dimmers, fluorescent lights, other electronic gear
If it DOES NOT (go away when you turn your guitar down)

1.  Noisy utility power (again)

4.  Noisy guitar wiring (this is conducted!??)
If none of the solutions above help with the BUZZ…
.
---
Before We Start…

.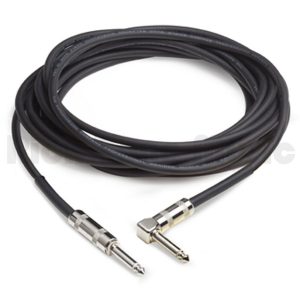 Make sure you have a good guitar cord 
By good, we mean "not broken".  A simple jiggle test at both ends will usually tell you.  Then consider…

.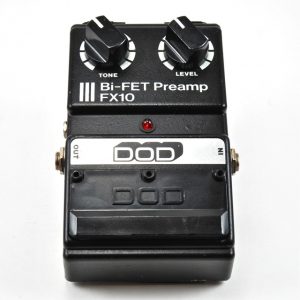 Boosting your guitar signal
Right away this can strike a lethal blow to any noise that might crop up.  Anyone and everyone should do it.  See Improving Signal-to-Noise Ratio (SNR).  With a hotter guitar signal, you can…
.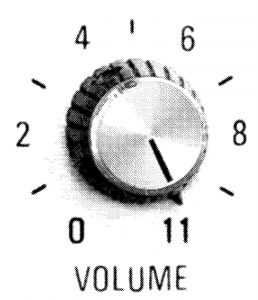 Reducing your gain
Gain is not free.  The more gain you have, from all pedals and amps, the more noise you will have.  Amps at 11 can give you that extra edge, but you may be just as happy (and quieter) at 9.
---
So What's the Deal With BUZZ?
The noise we call BUZZ always comes from the AC utility power source (120VAC, 60 Hz in the USA).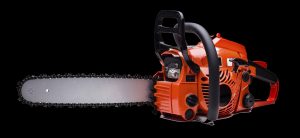 It is not a smooth bass tone like HUM.  Voltage spikes which creep into our power lines change the "mmmm" HUM sound to a "brrrrrr" BUZZ sound.  It is a less subtle, more like a chain saw.
.
What causes BUZZ?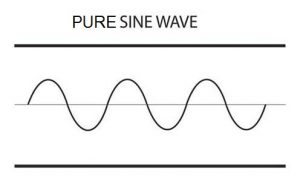 .
The primary cause of BUZZ is noisy AC utility power.  AC power is supposed to be a smooth, low frequency voltage (60Hz in the USA).
.
.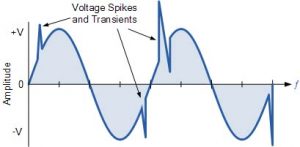 But noisy electrical devices like light dimmers, electric motors, etc., can inject noisy voltage spikes onto the line, wrecking our smooth (and quiet) power.
These spikes not only have the ability to penetrate through noise filters in our gear, but also through the air as radio frequencies, which guitar pickups can hear.
While they aren't supposed to, another culprit can be noisy power supplies for pedals and other gear.  These too can sometimes cause current spikes and introduce BUZZ.
But have no fear.  The tricks and solutions below can help.
How is BUZZ Getting Into Your Rig?
The first thing, as with any kind of noise, is to decide whether the BUZZ is:
conducted noise (comes through wires into your gear)
radiated noise (comes through the air into your ax pickups).
How do you decide?  The solution is easy:
Does it go away when you turn the ax down?
If it DOES (go away when you turn your guitar down)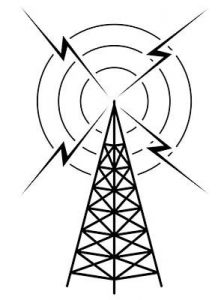 Then the BUZZ is radiated through the air into your pickups.  This is called "EMI"–electromagnetic interference–or more specifically "RFI"–radio frequency interference–when it is radiated through the air.
(BUZZ can also be conducted through wiring.  See below).
Most likely, you are using single coil pickups and have a noise-source for the BUZZ nearby.
.
.
Dealing With Radiated BUZZ
The first thing you have to figure out is:  Where does the radiated BUZZ come from?  Here are the most frequent culprits:
1.  Light dimmers, fluorescent lights, other electronic gear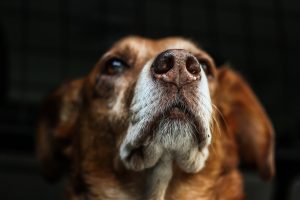 As with HUM, you can "sniff out" these kinds of radiated BUZZ noise sources.
Turn your amp and ax all the way up, and walk around, holding the pickups up near different suspected sources of BUZZ (this works best with single coils, not humbuckers).
For example, if a light dimmer is the source, it will get louder as you get closer to the dimmer.  The best thing is to turn light dimmers off.  This goes for any light dimmers in the vicinity.  Turning the dimmers all the way up can help too, but not as much as turning them off.
Or, if you can, just move away from the noise source.  If you can't, read on.
2.  Noisy utility power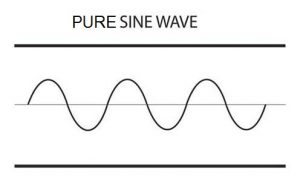 .
As we have seen, your AC utility power is supposed to be a smooth 6o Hz waveform.
.
.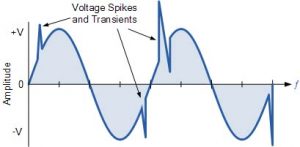 But sometimes the current spikes from noisy sources act as radiating antennas.  They can also put voltage spikes on the power lines, which also become radiating antennas.
.
.
.
If a "local" device is radiating BUZZ, you can turn it off, or move away from it.  Some examples of these are: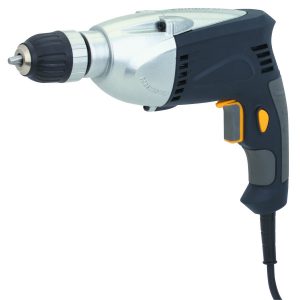 .
Electrical motors nearby (refrigerators, power tools, air conditioners) that generate sparks or current spikes.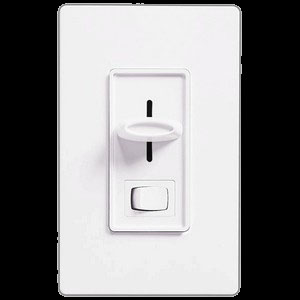 .
Switches and solid state devices like light dimmers (some are quieter than others), fluorescent lights, etc.
.
.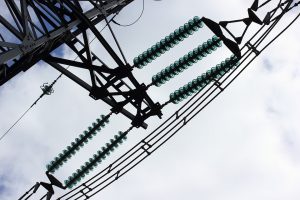 Although not common (thankfully), one of the worst BUZZ sources can be dirty insulators on the power lines outside.  These can cause really bad radiated (and conducted) BUZZ.
This seems to happen more near the ocean, where salt spray can get on the insulators.  You can actually hear them buzz as you walk by.
When you get current spikes like this, there is not much you can do to eliminate the BUZZ.  Just use all the tools in this article to do the best you can.
3.  Noisy Pickups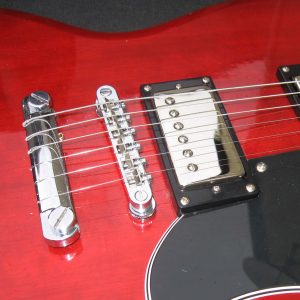 Whether it be HUM or BUZZ, humbucker pickups generally solve most any type of radiated noise problem.  These are almost essential for high-gain playing.
If you prefer single coils, you can make a "humbucker" out of 2 single coil pickups.  All you need is one reverse-polarity pickup.
When a normal pickup is combined with a rev-pol pickup, hum is canceled (this is how a humbucker pickup works, it has 2 coils of reverse-polarity).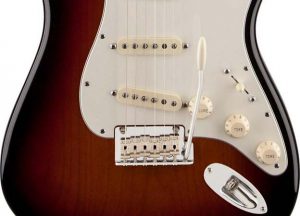 In an ax with 3 single coil pickups, like a Strat, if it is not already there, you can install a reverse-polarity pickup in the middle position.  Then positions 2 and 4 (on the 5-way switch) will combine the rev-pol pickup with a normal one, and cancel noise.
Newer Strats should already have this feature.  Older Strats did not.
If it DOES NOT (go away when you turn your guitar down)

Then the BUZZ is not radiated through the air into your pickups.  It is conducted, which finds its way into your rig thru wiring, usually the power lines.  But it can also be caused by power supplies for pedals and other gear.
The same noise sources we saw with radiated BUZZ (see Dealing with Radiated BUZZ above) apply with conducted BUZZ.  It can either be caused by a device nearby, or something outside on the power lines.
If you have conducted BUZZ, the BUZZ will also be heard (almost always) as radiated BUZZ in single coil pickups (see Noisy Pickups above).  Once you deal with the pickup situation, you can tackle the conducted BUZZ.
Dealing With Conducted BUZZ
As with radiated BUZZ, it helps to figure out what is causing conducted BUZZ.  The usual suspects are:
1.  Noisy Utility Power (again)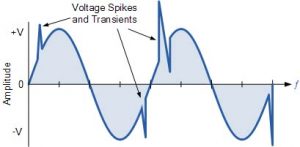 In addition to a device radiating BUZZ, it may also be putting noisy voltage spikes onto your smooth 60 Hz utility power lines.
When BUZZ is conducted, voltage spikes in your power are not being totally filtered out by your audio gear.  So they can still be heard when the guitar is turned down.
Most guitar gear (and audio in general) already have power line filters.  But when power is REALLY noisy, one filter may not be enough.  So it can help if you add noise filters before power goes into your amp.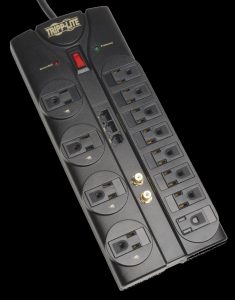 While not the best way, a cost effective way to reduce BUZZ in your power lines is to use simple surge protectors (power strips) with simple noise filters.  Look for "EMI suppression", or "noise filters" (or something similar) printed on the package.
You can use more than one, and the filtering increases.  For example, plug a surge protector box into the wall, and plug a surge protector strip into that.
But beware.
Some folks claim that some of the cheaper surge protectors may ADD noise to your power.  We think this is doubtful (unless somebody had a defective unit).  Still, it may be wise to avoid the cheapies at WalMart.
Some name brands may focus a bit more on quality and have better noise filters, like Belkin, Tripp Lite, and Furman.
And yes, surge protectors can offer some protection against lightning strikes…sometimes.  (See the NOTE at the bottom of this article.)

A more expensive "power conditioner" can help BUZZ more.  Best to stick with name brands, or just Google and find recent testimony about some that are good.
You shouldn't have to spend a fortune, but as usual, the more you spend the better chance you have at satisfaction.  And this is not something easily demonstrated in a store, because you have to have noisy power for an effective demo.  So try to stick with reputable products that receive kudos out there.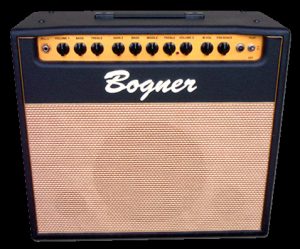 .
However….generally speaking, a good quiet amp plugged into a simple surge protector with EMI suppression will be happily quiet 99.9% of the time.
.
.
2.  Noisy amp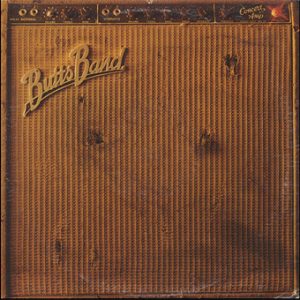 Most any guitar amp will have a noise filter on the power input line.  Old worn out power line filters, or cheap ones, will be more susceptible to noisy power (see above).
So more noise filtering must be done by you, outside the amp via the surge protectors or power conditioners described above.
Or, a good tech may be able to improve noise filtering in your amp.
.
3.  Noisy Power Supplies
Not all power supply noise is the same.  It depends upon the circuits in the supply.  A noisy supply will most often BUZZ, but it can also cause HUM, HISS, or WHINE (like digital noise).
A noisy power supply can be caused by 4 things:
A power supply not designed to be quiet for audio.
An overloaded power supply.
A power supply too close to a pedal.
For more, see our article Dealing With POWER SUPPLY NOISE.
4.  Noisy guitar wiring (this is conducted!??)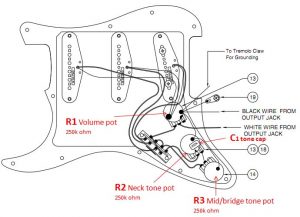 When noise DOES NOT go away when the ax is turned down, it is usually conducted noise.
But not always.
It may be radiated noise that it gets into the guitar's wiring, not the pickups.  So the noise remains when you turn the ax down.
It can sometimes help a bit to shield the wiring cavity, and rewire your pickups and pots in a more noise-proof fashion.
NOTE 
How much improvement can be had by better wiring and shielding in a guitar is hard to know.  The pickups will usually be worse noise antennas than the wiring.  But if wiring is bad enough, or has some bad grounds, it may be worth looking into.
The problem is, not always, but usually, rewiring and shielding result in only marginal improvements, so that by the time you get back to hearing and testing the results, you can be unsure of how much it helped.
Now, if we could test 2 identical guitars, one with improved wiring and shielding, we may learn more.  If anyone has done this, and can report on an A/B comparison, please let us know.  We have never seen a report like this (which makes you wonder).
All we know is that some "experts" out there, who are often folks trying to sell you stuff, will say rewiring and/or shielding will produce amazing results (to use a word that has been stripped of its meaning).

Let's just say we have a healthy skepticism here as to how much difference these efforts make.  But we also say, when it comes to noise, every little bit helps.

.
One way to know if this type of change will help is this:
.
With no pedals involved, just the guitar and amp, turn the amp up to get a healthy level of noise.
Then turn the guitar down.  If the noise goes down, but is still there, then unplug the guitar from the amp.
If the noise goes down more, then some of the noise is probably getting in via "receiving antennas" in your guitar wiring, and not just through the pickups.
These are often considered "RF ground loops".  These are different from what we normally refer to as a "ground loop" of AC currents.

.
Due to cost, or lack of know-how, guitar manufacturers often do not optimize this properly, so it may help to rewire and/or shield your guitar's wiring cavity.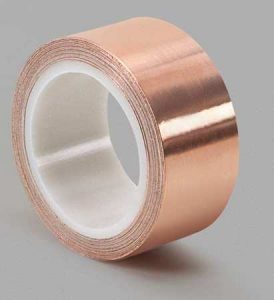 There are some excellent online guides about how to improve the wiring in Strats and other guitars.  Stewart-MacDonald has some nice kits for shielding the wiring cavity in your guitar.
Copper tape makes a better shield than tapes of aluminum or other metals.  Not only is copper is a better conductor; i.e., a better shield, but it can often be soldered to itself along edges to make a more "solid" shield.
If none of the solutions above help with the BUZZ…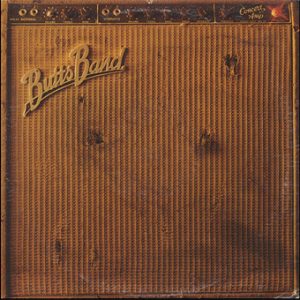 …then you may have some gear in need of repair.  Troubleshoot until you find out which gear is the culprit (it is usually the amp).
If you can unplug all the guitar cables from the amp, turn the amp volume up, and the BUZZ is still loud enough to be annoying, then haul that amp down to the nearest repair shop.
Or you may just need a better amp.  We all plan to get one someday, right?
For more, see:
Improving Signal-to-Noise Ratio
.
---
* NOTE
Contrary to some "experts" and trolls, surge protectors can protect electronic gear against some lightning strikes, as long as the strike is far away, and the surge is weak by the time it blasts through all the lightning arresters along the way. 
And most strikes are far away.  So we say "use surge protectors".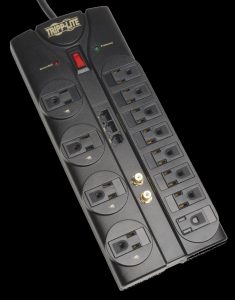 You can improve the protection by stacking several surge protectors. Plug one into the other, and the "joule" ratings will add up (these are printed on the surge protector packaging). 
You can also stack them to improve their EMI noise suppression.  One good space-saving trick for stacking is to have one surge protector box that plugs into the wall, and plug a surge protector strip into that.
But beware, if lightning hits close by, especially if it hits power lines between your crib and the utility transformer outside, you can kiss all your surge protectors goodbye, along with anything else electronic that is powered up in your house. 
There are some things you can do when you hear bad lightning approaching. 
It may not be good enough to just turn stuff off.  Some devices don't really disconnect from power when you turn them off, like computers, or TVs and other devices with remote controls. 
So if you have bad lightning approaching, it is best to unplug these devices from the wall, or turn off the power strip they are plugged into. 
You shouldn't have to unplug gear that has a "hard" power switch, like a tube guitar amp.  But you may want to quit playing and turn it off.
.